My name is Taaneya (pronounced Th-Nay-Yeah) and I'm a multidisciplinary designer from Bangalore, India. I've recently moved back home from Atlanta, USA.
With a love for alternative and experimental media my passion lies in creating conceptually bold and complex imagery using 3D and 2D illustration, collage, color and typography.
I'm inspired by my culture, my loved ones, travel and the collective human experience. At a very young age, I made a promise to myself to make a living doing what I loved. By intersecting life with design, I feel very lucky to have found something that is feasible and allowed me to help other people. Seriously though, I love my job and I'm so glad I get to share my work with you!
At The Westin Singapore time is on your side every weekend.
I got to design and animate the listicle, which features a series of relaxing and enjoyable activities guests can partake in while staying at The Westin Singapore for the weekend. In addition, the animation was featured on both Westin Singapore's Instagram and Facebook pages.
Stay longer, rest better and make every hour count.
Watch the video below!
Lo-Fi Discotheque x DJ Vas
Lo-Fi Discotheque is an (J)electro pop duo formed in 2016 by Reina Kitada and Cheeta. Reina sings and plays on her Micro Korg, where Cheeta plays drums and sometimes, at the same time, plays bass with her little keyboard. Their track Jonny was remixed by the Parisian producer DJ Vas on the label of the Festival Foundation, Les Disques du bord de l'eau. I got to create a video to release the track, in collaboration with Clémence Dupont and Radio du bord de l'eau.
As the deadline for filing your taxes quickly approached in Singapore, OCBC Bank decided to put out a quick ''How to" infographic for filing your taxes and I had the opportunity to design it.

You can view the infographic in real time on their website:
In January 2019, I got to give Overseas Holidays, a local travel agency in Kerala, India a little brand makeover by re-designing their logo and business cards.
This Spring, my best friend/ collaborator and I spent a weekend in Washington DC and made a thing. The result is an experimental, personal, bittersweet love letter to America. Through difficult and trying times, there's still a lot to remain hopeful and grateful for.
Made in collaboration with Carly Cindrich
Music: Lesser Known Good - Nym
Audio excerpts: 2016 Democratic National Convention
Based on a White Paper by BCG, the film is a fun, bold and experimental exploration of the power of purpose and how it motivates different personality types at an organization.

Art direction, Design, Illustration, Animation, 3D Design and compositing by Taaneya Balaji
VFX, Animation and compositing by David Bunzey
A beautiful dance performance piece inspired by the song 'Human' by Sevdaliza that I was fortunate to be a tiny part of.
Directed and edited by David Bunzey
VFX by Taaneya Balaji
Performance by Dana Soko
Audio by Sevdaliza
The Poetics Of Transition
Words are events, they feed understanding and emotion back and forth and amplify our human experiences. The only limitation to this process, is language.
Emotion is universal, imagery and thinking in images, is also universal- Perhaps combining language with animated imagery could help overcome language barriers?
Made as a part of my graduate thesis at the Savannah College of Art and Design, the Poetics Of Transition is a visual illustration of this, using individual personal experiences and stories, in the brief form of a single word.

It went on to win an Art Directors Club Award in 2017 and continues to be incredibly close to my heart as one of my proudest accomplishments.

Check out the films website here and scroll down to watch the whole film.
Editorial Purpose Branding
Excavating a company's purpose is a powerful wonderful thing, and BrightHouse is an expert at it. Designing the perfect round of slides to convey our work in conjunction with our purpose brand is a key part of the process, here are a few examples that I've designed over the past two and a half years that I love.
Julio Explains : The Eclipse
In August 2017, I got together with two of my best friends at BrightHouse, Carly and Julio to make a fun film about the 2017 Solar Eclipse.
Inspired by Julio's unique explanation of the Solar Eclipse in passing conversation, we ended up sticking him in an audio booth and recorded his take on one of 2017's biggest natural phenomenons. We screened it at one of our bi-weekly in-house company meetings, and thankfully everyone loved it.

Not only did it make people laugh, it also just became an easy and innovative way to convey information. It ended up being adopted as a fun in-house tool at BrightHouse to convey all sorts administrative processes.

Conceptualisation and edit : Carly Cindrich
Conceptualisation and VO : Julio Palacio
Art direction, design and animation : Taaneya Balaji

I absolutely love designing wedding invitations. Listening to a couples love story, and having the privilege of designing materials for their big day is incredibly special to me.
Anusha and James' wedding has always been on of my favourite projects. Set in the sprawling greenery of Ireland, it was so much fun adding a visual touch to their fusion wedding.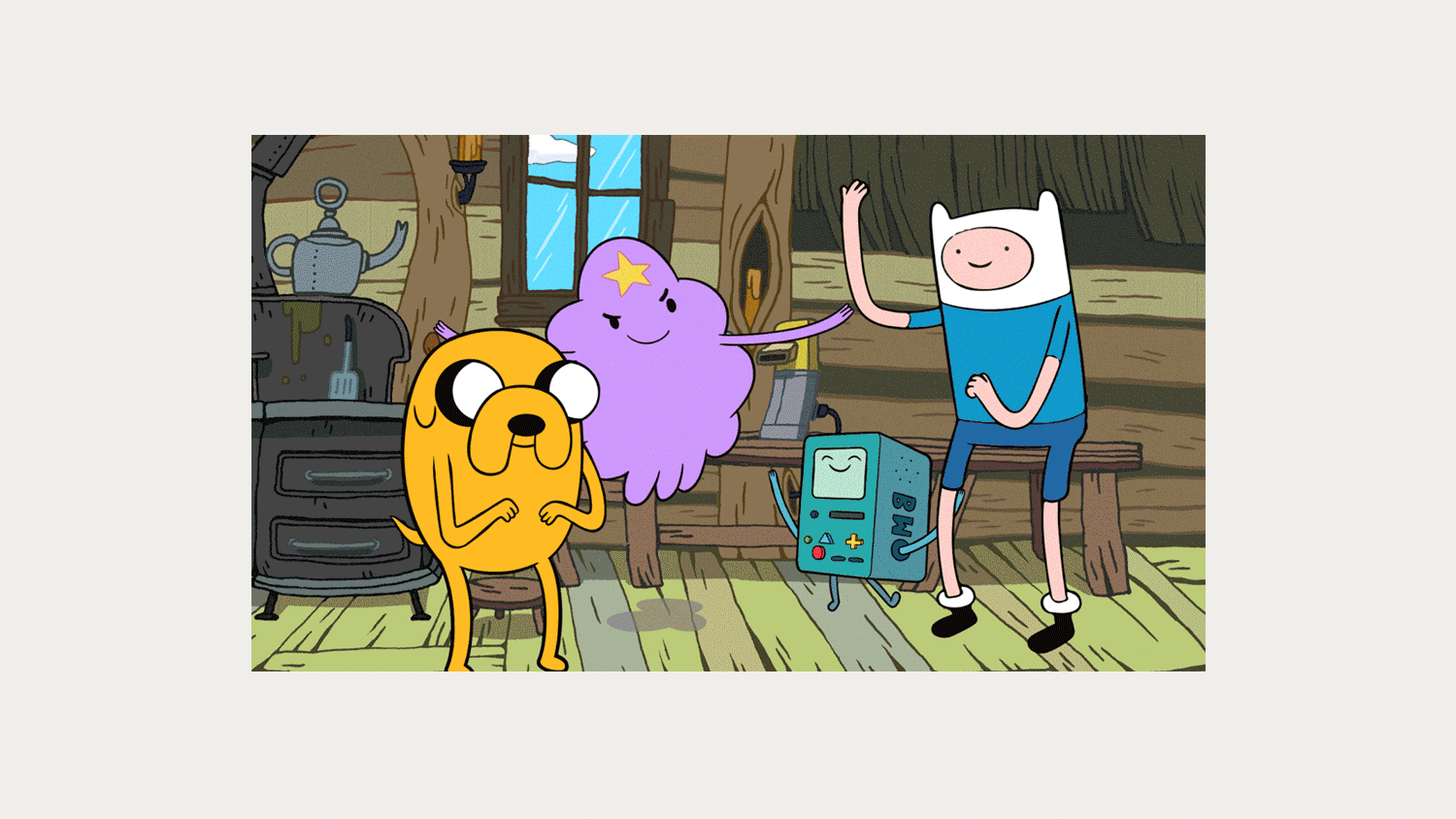 I got a dream internship at Cartoon Network in the Fall of 2015 that ran into 2016. I got to work primarily in the areas of digital design and illustration, branding content for Adventure Time, The Amazing World of Gumball and Hoopa and the Clash of Ages, and the Cartoon Network Anything app. I also worked on layouts for CartoonNetwork.com and the Cartoon network app.

The app icon I designed for Sky Streaker is still available, download it here.
Interface - Projecting Beautiful Design
In 2014, I got picked to be a part of a Collaborative Learning Class at SCAD. We were asked to conceptualise a piece to promote the Skinny Plank product by Interface. My passion at the time was experimental film and projection mapping, thus leading to my concept. My concept was picked and made it to the final round of films hand picked by the Interface to use in their promotional work. Four years later, I'm still incredibly proud of this project. Scroll down to watch the film and parallel case study.

More about the project here.
Fresh out my undergraduate degree, I got my very first job out of college at an E-commerce fashion start up called 3closets.com. As the Associate Graphic Designer, I really got to co-design the brand and interface of the website.